Introduction to (TACCP & VACCP) What is this course about?
The safety of a business's food products can be affected by many things, including international food attacks. It is for this reason that all food businesses should have an effective food defence system in place that aims to manage the risks that these intentional attacks pose to a food business. This course is designed to help learners understand food threats and how to combat them, making it suitable for anyone responsible for supervising food manufacturing and production.You will also learn the basics surrounding TACCP & VACCP regulations, including employer and employee duties under the regulations.
Who is this course for.

This course is designed for those who work in mass catering or supply chain distribution and need to understand how to minimise the threat of food fraud, deliberate contamination and other attacks within their food and drink supply chains. This is often the responsibility of employers, managers or supervisors. This course also suitable for food workers who have specific responsibilities. This course ensures that those who work with food are made aware of the threats that could be made by an individual or group to intentionally contaminate food to cause harm to the consumer or harm a business reputation.

This is a CPD accredited course which adheres to the universally recognised Continuing Professional Development (CPD) guidelines.

Written by Food Safety Inspectors , Reviewed by an independent lead auditor.

Written in line with EU Regulation (EC) No 852/2004 on the hygiene of foodstuffs.

Fully online course and assessment with no time limits , Full audio voiceover also available in different languages

Approximate duration: 2 -3 hours , Instant digital certificate upon completion of the course.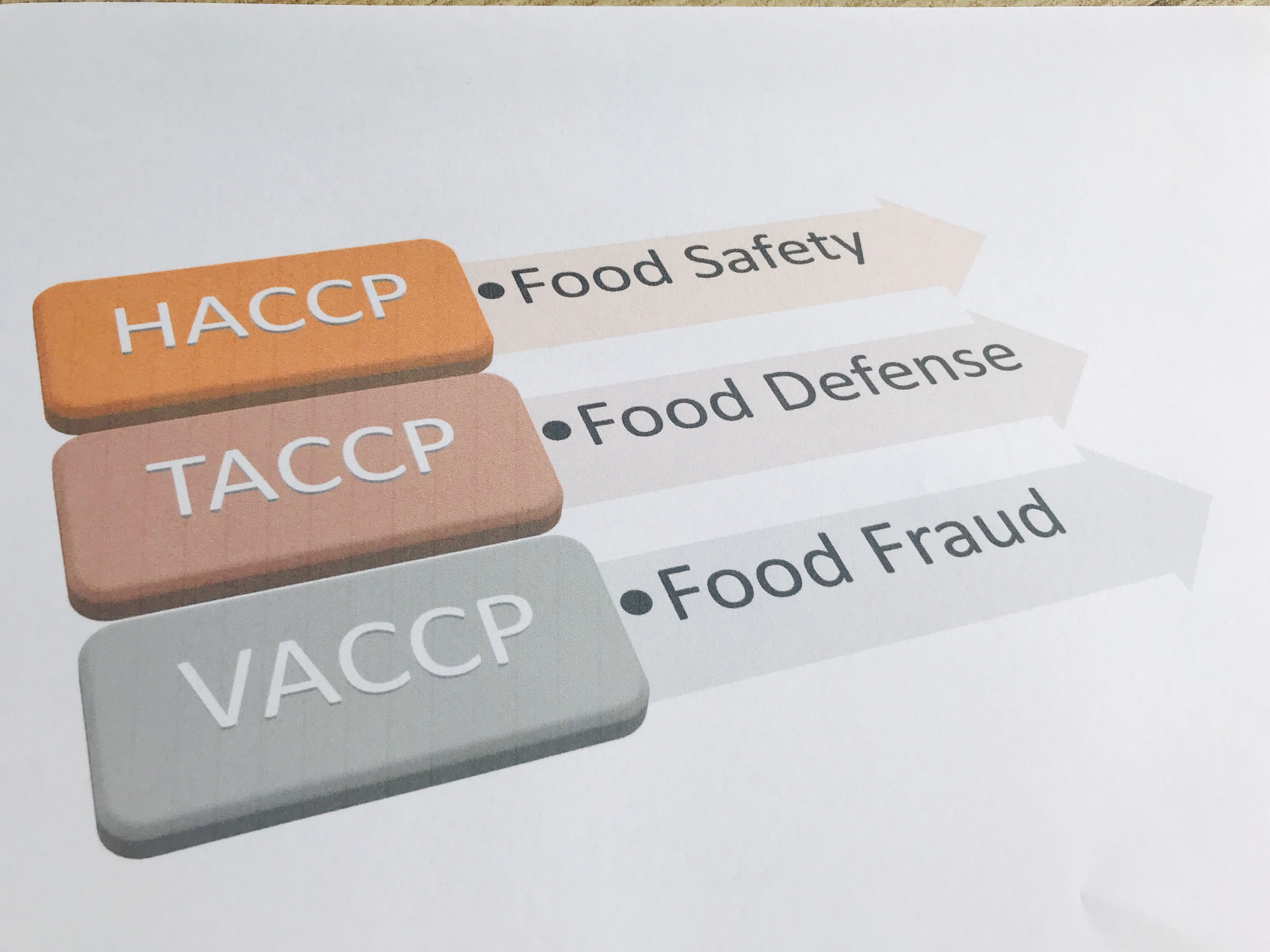 Course Aim

This course aims to give you a thorough level of knowledge and understanding relating to TACCP (Threat Assessment and Critical Control Point) and VACCP (Vulnerability Assessment and Critical Control Point) in food production, retail, and catering environments. This course covers procedures that must be adopted by food businesses to ensure the security and protection of food and drink and their supply chains from malicious and ideologically motivated attacks which can lead to contamination, food recalls and supply disruption.
Course Content
This course is split into five modules, each module content is shown below. There is a set of five questions following each module.

Module 1. An introduction to TACCP and VACCP and the benefits of a food defence system.

Module 2. Understanding food threats. The main threats that a food business may encounter. How and why these threats are carried out.

Module 3 The Attacker. The main types of attackers, and how and why they attack a food business.

Module 4. Creating a Food Defence System. How to create an effective food defence system.

Module 5. How can the attacker be stopped.
Certificates and assessments
Upon successful completion of each course module an online assessment will automatically unlock. The assessment following each module will contain 5 multiple-choice questions (30 questions in total). You will get two chances to answer each question correctly. If you answer a question incorrectly on the second occasion, you will need to do the module again. The assessments are marked instantly and so you will know straight away if you have passed or not. If you don't pass first time, there's no need to worry. Unlimited attempts at no additional charge is available so you can retake the assessment again as many times as you need to. Your certificate does not have an expiry date. However, based on industry best practice guidelines, the recommended renewal period for this training is 3 years.
Course Learning Process
How we work for our valued
customers.

Enroll
Get Enroll To Course By Purchasing Serials

Activate
Activate Course Once You Purchased From Website

Learn
Start Learning Your Desired Course Of choose

Get Certified
Complete All Modules and Get Certified